Purium Brand Partner Business Opportunity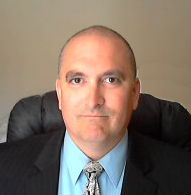 Welcome, wellness and income seeker!
I'm delighted that you've decided to learn about the Purium business opportunity.
I became a Purium Brand Partner back in February 2016. Whenever I consider a business opportunity, it's always about the product first. If I can't be extremely confident of a product's or service's quality and value, I won't recommend it. Period. After that, I'll consider things like the company's values and business model. Only if everything aligns would I consider getting involved.
Purium is a company that checked all the boxes for me:
Organic, non-GMO superfood nutrition
Environmentally conscious
Excellent training, support, and tools
Great earning potential
I'd love to have you join my fantastic team which is committed to helping you build your business and income as well. To learn more, check out the Purium business opportunity site.
If you have unanswered questions, please feel free to contact me and I'll be delighted to provide assistance.