Purium Brand Partner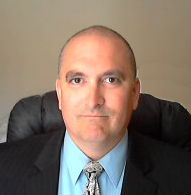 Welcome, health seeker!
You've arrived at the entry point for my Purium superfoods superstore. The direct link to the Purium storefront is below, but before you go there, please remember to take this $50.00 gift card code with you: OrganicNonGMO. Use this gift card code to save $50.00 off of your first order of $75 or more. That's up to almost 67% off for your first order and you'll then have the opportunity to save as much as 25% on all future orders!
There's a great variety of amazing products to assist you with your health, wellness, and fitness goals. But that variety can be confusing and overwhelming to begin with. It certainly was to me when I first started using them in January of 2016. So I have some suggestions to help direct you.
First, view the "Farm to Family" video on the Brand->Our Mission page to begin to understand the overall mission of our company. Then scroll down the front page to the "Shop the Collections" section where you can filter products to the particular goal you're interested in initially.
If you need further assistance, please feel free to contact me and I'll be delighted to answer your questions and offer whatever guidance you require.
Enter the Purium superfoods superstore! (it will open in a new tab). And don't forget to use your $50.00 Gift Card (the code is OrganicNonGMO).